NORTHROP F-5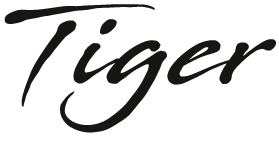 The F-5 Tiger J-3057, the aircraft of the first series, is still in the inventory of the Swiss Air Force. In the mid-1980s, it was modified along with all the other F-5s in the first series to bring them up to the standard of the second series. He then received enlarged Leading Edge Extensions (LEX) and a flat nose (Shark Nose).
The J-3057 was loaned to the Austrian Air Force where it flew from February 2005 to 24 July 2008, with an Austrian national emblem, but with the registration J-3057. In April 2015, 10 F-5s, including J-3057, were taken out of service due to cracks in the structure. In March 2016, the Military Aviation Museum in Payerne received the J-3057 on loan.
With the development of the F-5 series, Northrop interrupted the trend to build ever larger and more expensive aircraft in order to compete with the Soviet Mig series. Since 1959, when the first prototype flew away for the first time, there have been three generations of this versatile fighter aircraft. The F-5 A/B series as well as the two-seat T-38 drive version, the F-5E series (from which the Swiss model was derived) and the F-5G variant, later renamed F-20 Tigershark, a model that has not yet reached the prototype stage.
The concept of this aircraft was to build a light and agile fighter aircraft, small in size, but with supersonic performance. Originally intended for export to equip Allied air forces, it has also been used to train US pilots in air combat. Ordered in 110 units (including 12 two-seater aircraft) by our country, it is the main instrument for the defence of our airspace.
OTHER AIRCRAFTS ON DISPLAY
MILITARY AVIATION MUSEUM OF PAYERNE
BASE AÉRIENNE – 1530 PAYERNE VD
SWITZERLAND
N 46°50'35" (46.84285) / E 6° 54'45" (6.91224)
DEPENDING ON THE COVID SITUATION
OPENING HOURS CAN CHANGE QUICKLY
AS INDICATED ON THE WELCOME PAGE
CLIN D'AILES MUSEUM CONTACT